...an encyclopedic guide to the HBO television series Game of Thrones that anyone can edit. Our content is up to date with the latest aired episode so beware of unwanted plot details if you are not.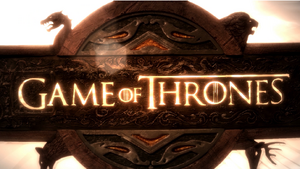 Game of Thrones: A Telltale Games Series is an immersive graphic adventure game set during the events of HBO's Game of Thrones. Unlike most adventure games, Telltale's Game of Thrones focuses on narrative and consequences. Every decision in this game matters. Take on the role of a member of House Forrester and protect your house against turmoil and destruction. Find out more in our Super Walkthrough!
We are currently housing
3,640
articles, and
9,785
files.
We need YOUR help expanding and adding articles to the wiki! If you're new to Wikia, please take a moment to read the Wiki tutorial before getting started.
If you're new to this wiki, please observe our Policies and guidelines, and if you get stuck feel free to check in at the help desk.
---
---
If you've read the tutorial or already have editing experience, and you have an article relating to Game of Thrones to contribute, you may use the box below to create it:
Game of Thrones is a television series produced by HBO based on the Song of Ice and Fire novels written by George R.R. Martin, debuting in April 2011. This wiki is specifically based on the television series and spoilers from the novels are not permitted.
For a wiki about the A Song of Ice and Fire novels, see Wikia's Song of Ice and Fire Wiki or Westeros.org's A Wiki of Ice and Fire, but beware potential spoilers for the TV series.
Which was your favorite Season 6 Histories & Lore animated featurette?
Last result: After 1544 votes, asked which storyline they look forward to most in Season 7, 50.26% of fans said they couldn't pick just one.
SEE MORE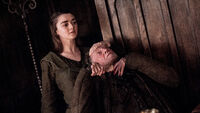 Assassinations at the Twins–
The Assassinations at the Twins is an event late in the War of the Five Kings where Lord Walder Frey, the Lord of the Crossing, Lord of Riverrun, and Lord Paramount of the Trident, as well as his sons "Lame Lothar" Frey and "Black Walder" Rivers, are murdered by Arya Stark, who was previously believed to be dead. The death of these three individuals avenges the Red Wedding for the Stark family."The Winds of Winter" Although the assassinations of Black Walder and Lothar are not shown onscreen, the death of Lord Walder is depicted in the episode "The Winds of Winter".
Read more or see the archive.
The Game of Thrones television series is an adaptation of the Song of Ice and Fire novels but will deviate from them in some areas. In addition this wiki is meant for the enjoyment of watchers of the television series who do not have any knowledge of the books. For this reason, spoilers and events from the books are not permitted on entries on this Wiki. Information from the books can be added to entries once the TV series has reached the same point in the story. For book-specific information, please visit the Wiki of Ice and Fire.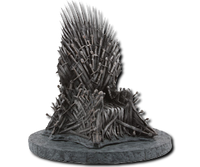 Ad blocker interference detected!
Wikia is a free-to-use site that makes money from advertising. We have a modified experience for viewers using ad blockers

Wikia is not accessible if you've made further modifications. Remove the custom ad blocker rule(s) and the page will load as expected.