Ian McElhinney
Talk

0
2,159pages on
this wiki
Ian McElhinney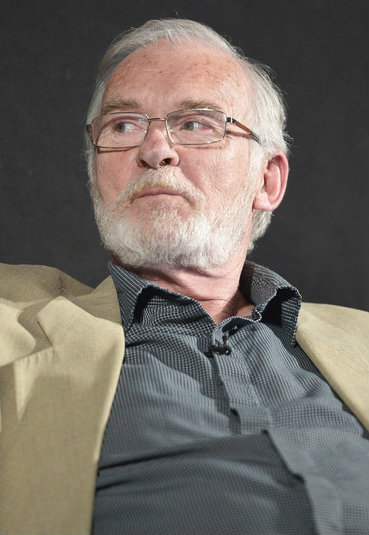 Birthplace
Belfast, Northern Ireland, UK
Role
Status
Appeared in
{{{Appearances}}}
Ian McElhinney (born 1948) is a Northern Irish actor. He has a long list of TV and film credits, including roles in Hornblower, Cold Feet, Queer as Folk and The Tudors.
In Game of Thrones he is playing the role of Ser Barristan Selmy. He was announced in the role on 12 July 2010.
Guest starring
Edit
Season four credits
Two Swords
The Lion and the Rose
Breaker of Chains *
Oathkeeper
First of His Name
The Laws of Gods and Men
Mockingbird
The Mountain and the Viper
The Watchers on the Wall
The Children
* - uncredited.
Filmography
Edit
Lamb - Maguire (1985)
The End of the World Man - Architecht (1986)
A Prayer for the Dying - Lodger (1987)
Wipe Out - Max Raines (1988)
Streetwise - Denny Moss (1989)
The Playboys - Joe Cassidy (1992)
The Bill - Mickey Felcher (1992)
Blind Justice - Father Malone (1994)
Small Faces - Uncle Andrew (1996)
Hamlet - Barnardo (1996)
Wokenwell - Sgt. Duncan Bonney (1997)
Divorcing Jack - Alfie Stewart (1998)
Maisie Raine - C. S. Jack Freeman (1998-1999)
Queer as Folk - Clive Jones (1999-2000)
Hornblower - Captain Hammond (2001-2003)
Cold Feet - Bill Williams (2003)
Doctors - Howard Brackley (2003)
The Clinic - Joseph McGarry (2003)
The Tudors - Pope Clement VII (2007)
Closing the Ring - Cathal Thomas (2007)
City of Ember - Builder (2008)
Leap Year - Priest (2010)
Game of Thrones - Barristan Selmy (2011)
The Fall - Morgan Monroe (2012)
Titanic: Blood and Steel - Sir Henry Carlton (2012)