Jamie Campbell Bower (born 22 November 1988) is an English actor. He is arguably best known for his role as Caius in The Twilight Saga: New Moon also as Number 11-12 in The Prisoner, and in the up-and-coming City of Bones film as semi-protaginist, Jace Wayland. He portrayed Gellert Grindelwald in the penultimate Harry Potter film.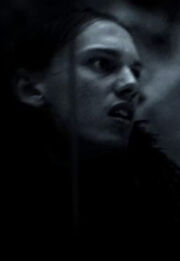 In
Game of Thrones
Campbell Bower was supposed to be playing Ser
Waymar Royce
. He was confirmed in the role on 20 October 2009, and played in the unaired
Pilot episode
. However, he was replaced by
Rob Ostlere
for the series proper. Campbell Bower has gone on to play
King Arthur
in the drama series
Camelot
.
See also
Ad blocker interference detected!
Wikia is a free-to-use site that makes money from advertising. We have a modified experience for viewers using ad blockers

Wikia is not accessible if you've made further modifications. Remove the custom ad blocker rule(s) and the page will load as expected.