Lino Facioli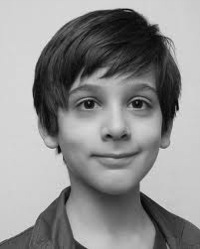 Date of Birth
29 July 2000
Role
Status
Appeared in
{{{Appearances}}}
Lino Facioli is a Brazilian actor. He was born in Brazil but moved to London at the age of four. He is fluent in Portuguese and English. His biggest role to date was in the 2010 movie Get Him to the Greek.
In Game of Thrones he plays Robin Arryn. He was confirmed in the role on 16 July 2010. He returned in the role for the fourth and fifth seasons.[1]
Guest starringEdit
Season Five appearances
The Wars to Come
The House of Black and White
High Sparrow
Sons of the Harpy
Kill the Boy
Unbowed, Unbent, Unbroken
The Gift
Hardhome
The Dance of Dragons
Mother's Mercy
​
Referenzfehler: <ref>-Tags existieren, jedoch wurde kein <references />-Tag gefunden.