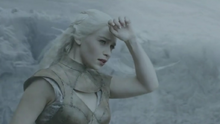 My favourite people are...
...Guys, IDK how I feel about Sansa & Joffrey...It's like if Paris Hilton dated Chris Brown.
My favourite books are...
A Song of ice & Fire
Eragon
Bloody Jack
Samuria Girl
The Diary of Cleopatra
The Last Queen of France
Our Queen

My favourite sports are...
Skiing
Swimming
Snowboarding
Tennis
Jogging..(Still counts!)
My favourite Quotes...
(Stabs ex-team mate in in chest)
Welcome back! - Aqulad