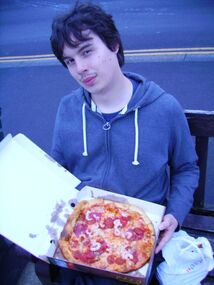 Duncan Forbes. 24. Receptionist, aspiring author and dreamer.
I believe in many things, including ghosts, aliens, Ka, love at first sight, Frank Turner and hope.
WHAT THE HELL ARE WE GOING TO DO WITHOUT RAMSAY, THE REEDS AND THE TULLYS IN SEASON 2!!!???
5 favourite films: Mulholland Drive, Apocalypse Now, There Will Be Blood, No Country for Old Men, The Green Mile.
5 favourite bands/musicians: Pink Floyd, Frank Turner, Elbow, Biffy Clyro, Sunn O))).
5 favourite books: The Dark Tower (series) by Stephen King, A Song of Ice and Fire (series) by George R. R. Martin, The Girl With the Dragon Tattoo by Stieg Larsson, The Hunger Games by Suzanne Collins, The Lord of the Rings (trilogy) by J. R. R. Tolkien.
My favorite pages