Here's yet another in our long series of season 2 casting updates. This time the newly cast roles are Salladhor Saan (Lucian Msamati), Dagmer Cleftjaw (Ralph Ineson) and Rorge (Andy Beckwith).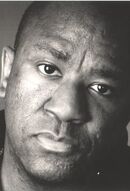 Lucian Msamati, sometimes credited as Wiina Msamati (born 5 March 1976 in the UK) is a British actor, writer and radio presenter. Born in the UK and raised in Zimbabwe by his Tanzanian parents, he is the eldest of four siblings. Aside from stage acting, he has appeared in episodes of Ultimate Force, Spooks, Ashes to Ashes and Doctor Who. In 2008 he took on a prominent role in HBO's The No. 1 Ladies' Detective Agency and the following year appeared in his first feature film, The International. In 2010 he was appointed Artistic Director of the acclaimed British-African theatre company Tiata Fahodzi.
His character, Salladhor Saan, the self-styled Prince of the Narrow Sea, is a freesail of Lys. He commands a fleet of ships that fights for coin and the highest bidder. His services were recently retained by Lord Stannis Baratheon and he is a friend of Ser Davos Seaworth.
Ralph Ineson (born 15 December 1969 in Leeds) is a British actor, best-known for numerous roles on television. He is arguably most famous for playing the recurring character of Chris Finch on the original British version of The Office, but is also known from roles on Playing the Field and Coronation Street. He has appeared in films including First Knight, From Hell, The Damned United and sixth, seventh and eighth Harry Potter films.
Ineson's character, Dagmer Cleftjaw is an ironborn raider and reaver, the commander of his own longship, noted for his skill in battle and his loyalty to House Greyjoy.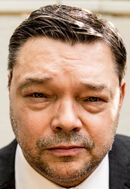 Andy Beckwith is a British actor, best-known for portraying the characters of Clanker in the second and third Pirates of the Caribbean films and Errol in the Guy Ritchie movie Snatch. He worked in the building trade before becoming an actor and also manages a Sunday League football team in the UK.
Rorge is a criminal, forcibly recruited into the Night's Watch by Yoren during his visit to King's Landing. He is accompanying the rest of Yoren's new recruits northwards to the Wall.