George R.R. Martin has confirmed that yesterday's casting clue was about Oliver Ford Davies having been cast as measter Cressen. Additionally, Entertainment Weekly has announced Liam Cunningham in the role of ser Davos Seaworth.
Oliver Ford Davies (born 12 August 1939) is a British actor experienced with roles on both stage and screen. He is best-known for his role as Sio Bibble in the three Star Wars prequel movies, but has roles in many films such as Sense and Sensibility and Mrs. Brown. He has a successful stage career and won a Laurence Olivier Award in 1990 for his role in the play Racing Demon.
Cressen is a maester of the Citadel, a man of learning assigned to a castle to advise its inhabitants in matters of history and science. Cressen currently serves Lord Stannis Baratheon at Dragonstone.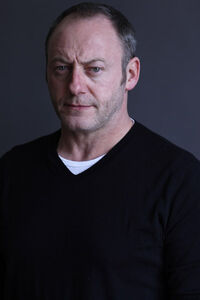 Liam Cunningham (born 2 June 1961) is an Irish actor with a long career on TV, stage and film. He has appeared in films such as Clash of the Titans, First Knight and Jude, and TV series including Outcasts, Camelot and Northanger Abbey.
Ser Davos Seaworth is a landed knight and a former (and reformed) smuggler. His ship used to ply the Narrow Sea, smuggling goods from the Free Cities into the Seven Kingdoms and back again. During Robert's Rebellion, Davos relieved the siege of Storm's End by delivering smuggled onions into the castle, helping Stannis Baratheon's forces survive until the end of the war. For this service, Stannis forgave Davos his smuggling crimes and knighted him. He was disparagingly called 'the Onion Knight' for his services, but he has embraced this title proudly and adopted an onion on the sail of a ship as his sigil.
There's plenty more roles to be cast, so stay tuned for more season 2 announcements!
Source: Winter Is Coming