Comments

4
Game of Thrones theme - violin and 8-bit versions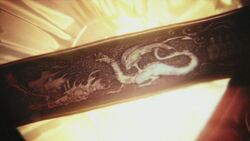 The Game of Thrones main theme by Ramin Djawadi is apparently popular enough to get two very cool cover versions.
An acoustic and electric violin version by Jason Yang:
And an 8-bit version by Digitapp:
If you find any other cool versions of the theme, post them here in the comments!
Ad blocker interference detected!
Wikia is a free-to-use site that makes money from advertising. We have a modified experience for viewers using ad blockers

Wikia is not accessible if you've made further modifications. Remove the custom ad blocker rule(s) and the page will load as expected.