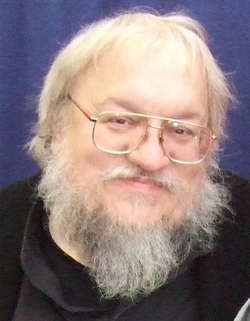 It's been announced that George R.R. Martin, the creator of A Song of Ice and Fire books on which Game of Thrones is based, and who wrote first season's The Pointy End, will write episode 9, titled "Blackwater" in the show's second season. Warning - spoilers ahead!
"Blackwater" is to be the show's most violent episode, focusing on the ship battle of Blackwater Bay (unless you read the books, you'll discover who's fighting whom in due time). The showrunners David Benioff and D.B. Weiss (who will be writing the majority of the new season's scripts) have confirmed that this climactic conflict will be shown much more spectacularly than the rather disappointingly omitted battle scenes in season 1.
While I have already read the books (and I'm waiting for book 5, A Dance with Dragons), I too can't wait for the second season of the show.
Source: The Daily Blam!