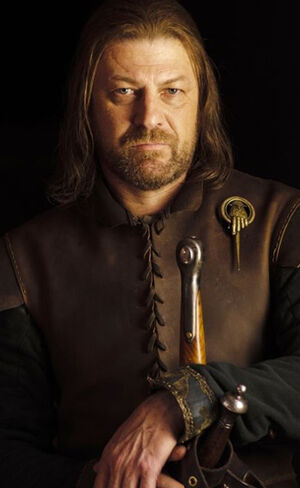 The Mirror UK has just reported that Game of Thrones star Sean Bean has been stabbed in the arm in a bar brawl.
What could Eddard Stark, one time King's Hand, have been doing to get in a fight, you ask yourself? Well, defending a wench of course. Or a beautiful model to be more au curant. The model's name is April Summers, 23, and Sean Bean was having drinking with her outside a pub when a fellow drinker made a remark that didn't set well with the House Stark.
Bean apparently challenged the man and for his gallantry was stabbed and punched in the face. Things don't seem to be going Sean's way lately- both in real life and on the show (will not reveal spoilers, don't worry). A worker at the pub, the Hill Bar and Brasserie in Camden, North London, told the Mirror: "It seemed to have been a scuffle over a girl after another guy made some unpleasant comments. Sean's been in here many times and always seems really friendly and polite, a really nice bloke."
The Lord of the Rings star met April through mutual friends. It's not known if they are dating but after his show of bravery, I'd say his chances are pretty good....
Source: Mirror.co.uk