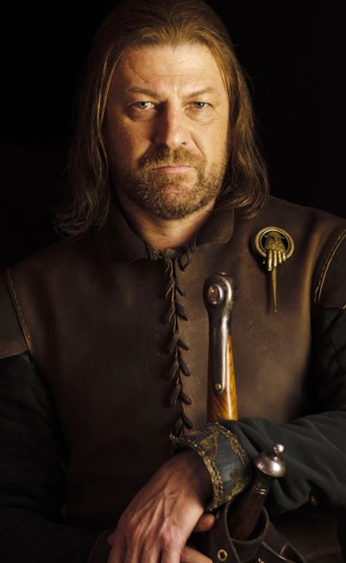 When Cersei Lannister said, "In the game of thrones, you win, or you die," she wasn't kidding around.
If you haven't read the novel or watched last night's episode "Baelor", SPOILER ALERT!
I'm watching Game of Thrones without having read the novels and it's my favorite show on television hands down for many reasons, one of them being that it's not afraid to deliver some very unexpected and unorthodox plot points. With the rather early demise of Viserys Targaryen, GRRM was clearly telling us to get ready- no single character is exempt from getting killed in this ruthless world. But I have to say I was completely shocked that he killed off Eddard Stark. I was thinking he was the only character that could NOT get killed off-- because if one character felt like the main character of the series, it was Ned.
In an interview with MTV News, Sean Bean told them when he read the books, he was just as shocked. "He's such a predominant character, straight through all of it, and you think, 'Wait a minute, what's happening?'", Bean told MTV News. "He's obviously been betrayed left and right and center, but you never thought it would come to this," he admitted.
I'm still reeling from the loss of Sean Bean/Eddard Stark from the series. He was my favorite character and he will be missed, but I have even more respect for the show for delivering such a shocking turn of events. I'm glad that Jon Snow stepped up in the episode- also choosing family above honor- and in my eyes he will carry the House Stark mantle.
What did you think of the death of Eddard Stark?

Source: mtv.news.com