Comments

8
Game of Thrones Character Tournament - Winner Announcement

In the world of Game of Thrones, greatness can be attained through cunning, strength, treachery, or even magic. But what happens when YOU have the power to decide who would win in an epic battle for Westeros supremacy?

You voted in 5 rounds, but the battle ended today. Only one could be victorious in the end, and that person is...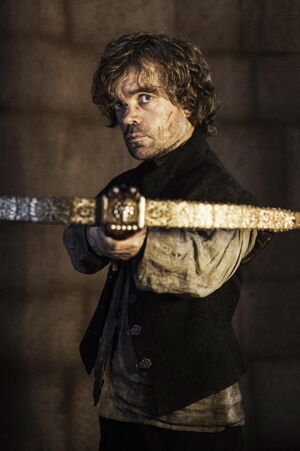 Tyrion Lannister

Congratulations to all of his loyal supporters! The battle had its ups and downs, but Tyrion triumphed in the end with 286 votes. Arya Stark lost by a small margin with 274 votes.
Ad blocker interference detected!
Wikia is a free-to-use site that makes money from advertising. We have a modified experience for viewers using ad blockers

Wikia is not accessible if you've made further modifications. Remove the custom ad blocker rule(s) and the page will load as expected.