Season 4 is almost upon us, Game of Thrones fans! If you can barely remember what happened in Season 3 (hello, Red Wedding!), have no fear! Check out the handy little recap video to catch up.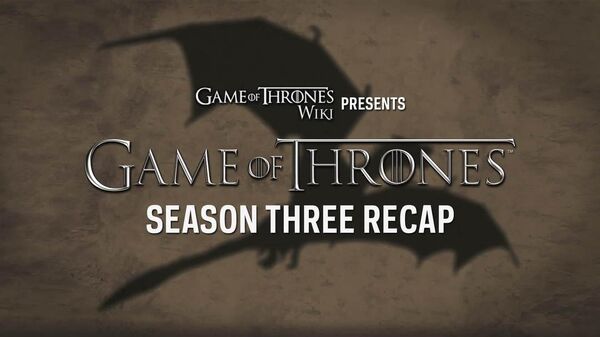 What are you looking forward to seeing in this next season? Share with us in the comments below!
---
---
Ad blocker interference detected!
Wikia is a free-to-use site that makes money from advertising. We have a modified experience for viewers using ad blockers

Wikia is not accessible if you've made further modifications. Remove the custom ad blocker rule(s) and the page will load as expected.