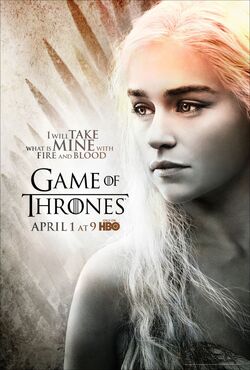 Breaking news! Game of Thrones has been officially renewed for a third season! Season 2 is off to a great start with high ratings for both the premiere and The Night Lands, retaining approximately 97% of its audience from The North Remembers.
The third season will also air 10 episodes, based on the first half of George R.R. Martin's A Storm of Swords. Season 3 and hypothetical Season 4 will encompass A Storm of Swords, since the epic fantasy is far too dense and long to be covered in a single season.
@GameofThrones, the official Twitter account, broke the great news this morning. Are you excited for more seasons?
Ad blocker interference detected!
Wikia is a free-to-use site that makes money from advertising. We have a modified experience for viewers using ad blockers

Wikia is not accessible if you've made further modifications. Remove the custom ad blocker rule(s) and the page will load as expected.