Comments

13
Game of Thrones Telltale Game Fannotation Trailer
With the release of Game of Thrones: A Telltale Game, we asked you to help create a new Wikia Fannotation video! What is a Fannotation? It is "pop-up" style annotated trailer with expert knowledge from the Wikia community.
Have some inside knowledge to share about the game, the characters, or A Song of Ice and Fire? Help us "fannotate" by leaving time stamps and facts or trivia in the comments below. Then come back next week when we post the final video where we'll show off your expertise! 
UPDATE: Thanks to everyone who contributed! Here's our latest Wikia Fannotation: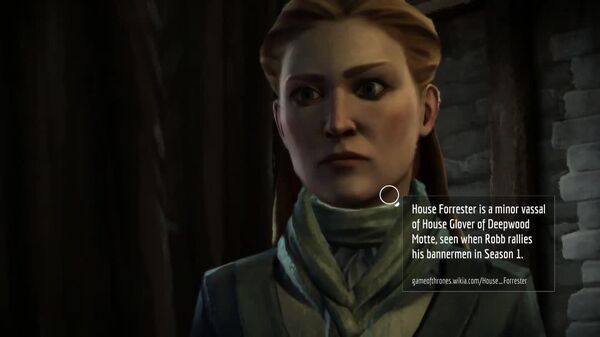 ---
---
Ad blocker interference detected!
Wikia is a free-to-use site that makes money from advertising. We have a modified experience for viewers using ad blockers

Wikia is not accessible if you've made further modifications. Remove the custom ad blocker rule(s) and the page will load as expected.