Comment

1
Game of Thrones Season 2: War Is Coming
Game of Thrones's Season 1 tagline had everyone saying "Winter is Coming".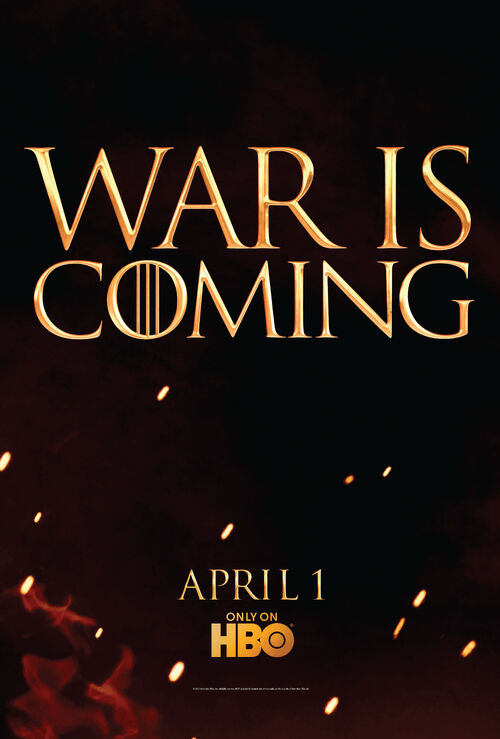 But now, it looks like something more climactic is coming...war. After the new Game of Thrones (TV series) pictures released earlier this month, the new slogan for Season 2 is sure to get everyone excited. But in Game of Thrones, war could mean anything. Who do you think is at war during Season 2?
What do you most look forward to in Season 2?

Source: insidetv.ew.com
Ad blocker interference detected!
Wikia is a free-to-use site that makes money from advertising. We have a modified experience for viewers using ad blockers

Wikia is not accessible if you've made further modifications. Remove the custom ad blocker rule(s) and the page will load as expected.