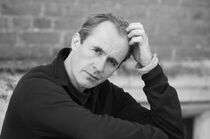 The character of Stannis Baratheon has a face!
Actor Stephen Dillane will be taking the reigns as the younger brother to former king Robert Baratheon.
Where have you see him? Dillane has been on HBO before with the historical miniseries John Adams, in which he played founding father Thomas Jefferson. He played the mysterious Merlin in the 2004 adaptation of the King Arthur legend. Most recently he appeared in the Ewan McGregor and Eva Green-starring film Perfect Sense.
IMDB page: Stephen Dillane
Ad blocker interference detected!
Wikia is a free-to-use site that makes money from advertising. We have a modified experience for viewers using ad blockers

Wikia is not accessible if you've made further modifications. Remove the custom ad blocker rule(s) and the page will load as expected.