Hi, welcome to Game of Thrones Wiki! Thanks for your edit to the User:QueenBuffy page.
Please leave a message on my talk page if I can help with anything! -- Werthead (Talk) 00:25, April 22, 2011
Infobox heraldry imagesEdit
I'm using a new laptop - are the heraldry images in the Cersei and Jaime articles displaying off-center for you? They seem messed up again.--The Dragon Demands (talk) 00:52, August 27, 2014 (UTC)
They've been messed up and never looked right for me. QueenBuffy 01:06, August 27, 2014 (UTC)
Request for help Edit
Hi QueenBuffy. I approved your request, and I'm here to help. I wanted to let you know that I saw the discussion at Forum:New Skin ideas and posted a message there. I think it's good that members of the community are getting involved on this important issue. Once a decision for a new background has been agreed upon, I'll be happy to make it. JoePlay
(talk) 18:47, August 8, 2014 (UTC)
Thanks for the heads up. I just used the theme designer to upload the new background image and change the colors. Currently, the color changes worked fine but the new background image is not appearing. Here's a screenshot of the theme designer showing exactly what the new background should look like. If the new background does not appear within a few hours (it's currently about 5:30 pm US central time), please report the problem using the form at Special:Contact/bug. JoePlay (talk) 22:29, August 11, 2014 (UTC)
New adminEdit
With TheBoy resigning and remade into the King of Winter we need a new admin.--Gonzalo84 (talk) 03:58, August 26, 2014 (UTC)
Any new hopefuls? QueenBuffy 05:03, August 26, 2014 (UTC)
I am familiar with Mesmermann's work, but not Daemon's so much. Let me take a look at his contributions. QueenBuffy 02:57, August 29, 2014 (UTC)
There are several likely candidates. I don't think Mesmermann contributed enough in Season 4 (those edits he did make were mostly adding cast credit info).
I previously suggested Daemon Targaryen and Rachel P. Though you may remember what happened the last time we suggested appointed new Admins: http://gameofthrones.wikia.com/wiki/User_talk:Gonzalo84?diff=prev&oldid=146903
--The Dragon Demands (talk) 01:47, August 31, 2014 (UTC)
I suppose we could ask them, and if they are interested, put them both on a probationary admin period? For some reason, I think Rachel P use to be an Admin. QueenBuffy 04:39, August 31, 2014 (UTC)
I don't know if Rachel was an Admin on here before. But my reasons for supporting here are 1 - She seems a mature and responsible contributor, 2 - I'm pissed off that wikis tend to be male-dominated and fear the accusation that it's an "old boys" club; thus as affirmative action of sorts, she's at the top of the list of female candidates that I know of, 3 - by the same logic, good to have an Australian represented. 4 - We need a Tyrell supporter amongst the Admins to balance things out. My only concern is that once appointed as Admins I kind of expect people to be on here pretty regularly - but once they get the title most get enthusiastic anyway. But what do I know? I'm just rambling here...--The Dragon Demands (talk) 05:28, August 31, 2014 (UTC)
http://gameofthrones.wikia.com/wiki/Special:Log/maps It turns out that "Banned" users can still edit our nascent Maps pages. This is bad. I don't know how to deal with this, I hope Wikia gets around to it.--The Dragon Demands (talk) 23:39, August 30, 2014 (UTC)
I will look into it. Thanks for the heads up! QueenBuffy 00:09, August 31, 2014 (UTC)
It seems as though this has been a known issue and the Wikia staff (within the next few days) should have it fixed. QueenBuffy 16:30, September 2, 2014 (UTC)
The top bar wiki navigation menu is no longer displaying properly, only as the default. When I attempt to edit it, the normal Menu is still there (with "Episodes", "Characters", etc.) - it's just not displaying. I didn't touch it recently.--The Dragon Demands (talk) 20:53, September 1, 2014 (UTC)
What were the tabs supposed to be? In which order? QueenBuffy 23:15, September 1, 2014 (UTC)
Nevermind, it is displaying normally now. Don't know, maybe some system upgrades or something.--The Dragon Demands (talk) 23:25, September 1, 2014 (UTC)
Wiki toolsEdit
What/where are the special wiki tool pages we can use to see things such as:
1 - A list of the Most Visited pages - perhaps even "Most Visited within a certain timeframe" (overall, "Eddard Stark" or "Jon Snow" weight very high because they were major Season 1 characters...but "Most Visited in the past week" or "Most Visited in the past month" might give us a better idea of where to devote our attention).
2 - You mentioned "Just looked at the numbers for finale night. Our page got 3.2 million views/visitors!!! WOW!! I think that is a new record!" -- What wiki/internet tool do we use to check the daily and/or weekly site hits on Game of Thrones Wiki?--The Dragon Demands (talk) 23:36, September 1, 2014 (UTC)
Sure. I click the "Admin" link at the bottom of the page...the one on the bottom brown toolbar. Once that is opened, you can see page views and how many edits are made on a day (for up to 1 week). That is located on the right of the page. Then, if you click the "advanced" tab next to the "general" one...you can find all kinds of interesting links in there. Let me know if that helps. QueenBuffy 00:55, September 2, 2014 (UTC)
Thanks...this this is amazing. Seems in the past week we were hovering between 275 and 310 thousand views.--The Dragon Demands (talk) 02:14, September 2, 2014 (UTC)
Yep! Incredible numbers for the off season, right?! :) QueenBuffy 03:16, September 2, 2014 (UTC)
(Well, it's fun to think of so many people reading our stuff...but you're more experienced on wikis and you'd have more of a frame of reference than I do for how good the off-season is for many shows).--The Dragon Demands (talk) 04:10, September 2, 2014 (UTC)
I'll put it in prospective. True Blood just finished its final season. Finale night we reached 300,000views/hits...any other normal day during season, we averaged around 69,000. So yes, a normal day for us is a quarter of a million people, that is very good/high traffic. :) QueenBuffy
14:04, September 2, 2014 (UTC)
Sure, I will next time.

Learner556TalkContrib

18:54, September 5, 2014 (UTC)
First week of schoolEdit
I apologize for being in "standby mode" since September began; it was the first week of school and I had to get a handle on that in real life. I'm back now and catching up on the past 700 posts - then to finally get back to my "To Do" list.--The Dragon Demands (talk) 00:58, September 15, 2014 (UTC)
Please read immediatelyEdit
Please read this immediately: http://gameofthrones.wikia.com/wiki/Forum:WinterIscoming.net_is_plagiarizing_Game_of_Thrones_Wiki
--The Dragon Demands (talk) 00:27, September 27, 2014 (UTC)
Please e-mail me so we can discuss things privately. If you don't want to use your main real-life e-mail make a dummy account for wiki purposes as I have. My wiki e-mail is TheDragonDemands@hotmail.com.--The Dragon Demands (talk) 23:55, September 30, 2014 (UTC)
Sure thing. Expect something from Pe*********kie@aol.com QueenBuffy 00:42, October 1, 2014 (UTC)
So...you guys wanna team up and take over Game of Thrones Wiki?Edit
So...you guys wanna team up and take over Game of Thrones Wiki?
http://gameofthrones.wikia.com/wiki/Forum:Vote_of_No_Confidence_in_Adam_Whitehead_(Werthead)
I've initiated a Vote of No Confidence in Adam Whitehead, aka Werthead.
Under the new regime I've proposed, we will have three co-head Wiki-Bureaucrats (like the Triarchs of Volantis) sharing power jointly: Gonzalo84, QueenBuffy, and The Dragon Demands.
Adam's one person: we're three.
--The Dragon Demands (talk) 06:44, October 7, 2014 (UTC)
The current situation is this: the Wikia Staff say they can't remove Adam, that's simply up to us. Depending on how the other 5 Admins vote in the forum thread I started. Wikia Staff has no control over that. With no repercussions from them if we vote to remove Adam's Administratorship, and/or decry his inactivity. I already voted to remove his Adminship, so that leaves the four of you. I've spoken with you each via e-mail to know that you guys either didn't actively support him, or said in as many words that we need new leadership.
If I die, I die. But before that, I'll live. The show is going to end in three or four seasons, and I realized I couldn't keep going on in what time remains with Adam claiming credit for all the work going on here, when his activity fell down to ridiculous levels. If I lose everything for that - it happens. But I couldn't keep going on being taken advantage of like that. I'd rather go out on my own terms. Well, read through his responses and my responses in the forum thread thoroughly. I will respect your decisions.--The Dragon Demands (talk) 01:35, October 8, 2014 (UTC)
GoT Bracket TournamentEdit
Hey there, just checking in with you about a project we've got in the works. We'd like to do a GoT Bracket Tournament here - I'm sure you've seen them on other wikias (an example, just in case) - but I wanted to run it by you first to make sure you'd be okay with having one here. Same deal as we've done in the past where users vote on polls to determine who goes through to the next round until we get down to a final round in order to crown a winner. Sound alright? Please let me know as soon as you can so we can get to work on building it out & setting it in motion. :) Thanks, Queen B!
Well that sounds like a fun idea, we'll see what we can do, ser.--The Dragon Demands (talk) 19:33, October 8, 2014 (UTC)
Vote for new BureaucratsEdit
The Wikia Staff said that even though Werthead is stepping down voluntarily, we need to have an open vote to determine who will now be promoted to Bureaucrat status. Please check it out: http://gameofthrones.wikia.com/wiki/Forum:Vote_for_New_Bureaucrats --The Dragon Demands (talk) 20:38, October 13, 2014 (UTC)
Well I sent Talk page messages to the three Wikia Staff members yesterday asking about the vote given that a week has elapsed. Haven't heard anything back yet.--The Dragon Demands (talk) 16:45, October 22, 2014 (UTC)
Peaky Blinders Edit
Hi Buffy, I couldn't help but notice your a Peaky Blinders fan. Well, as it happens I created a Peaky Blinders Wiki last week because I didn't think there was one. I googled it, and went through about five pages of search results but couldn't find anything! Well, anyway, as you can see there is one, but it's been dead for over year, and no one edits it. The founder made a few blank pages, but then just gave up... also he/she used a hyphen in the url title... peaky-blinders.wikia.com, rather than peakyblinders. Anyway, if you want I can make you an admin on the new wiki, and we could set it up together? Might be fun:-) Let me know what you think.--Ser Patrek, the Wolfskinner 30px 10:16, October 14, 2014 (UTC)
Peaky Blinders Edit
Ugh, are you serious? I've been working on that other one for a few days now and asked to be admin on it! lol I just saw yours... go ahead and come over to this other one peaky-blinders. I have about 24 pages done now, templates and more images. I've also designed the front- just waiting to be admin so I can finish the design of it. Also, when you google Peaky Blinders Wikia, it is the first and only one that shows upQueenBuffy
14:20, October 14, 2014 (UTC)
Sounds like a plan! I'll get Wikia to close the other one.--Ser Patrek, the Wolfskinner 30px 07:32, October 15, 2014 (UTC)
GoT Personality QuizEdit
Hey again! Another thing in the works is a Personality Quiz - something that would look like THIS one, but obviously GoT themed. Is that something we're willing to have on here? If so, which 6 characters do you - and esp. Dragon - think would be the best to use? I know which ones I would pick, but being staff myself I'd rather they came direct from you guys.
Also, @Dragon - I message QueenB about things like this because I've known her for years & we go way back, not because I mean to exclude you in anyway. On the contrary, your input is extremely valuable in these matters, but posting the exact same thing on both your walls seems a bit spammy. I'm also confident that you will see anything I post here, because you're just that good. >:)
Please let me know as soon as you get a chance, and as always, thank you for your time!

Oh no problem - I check all the new posts. Plus the Affiliation stuff is kind of QueenBuffy's thing, and I didn't want to intrude on it.--The Dragon Demands (talk) 00:04, October 15, 2014 (UTC)
affiliationEdit
Hey, when do you want me to send the image for the reign affiliation??
Perfect, here. Also, I added an extra coma when I gave you the last link, it's http://reign.wikia.com/wik
Also, on a completely seperate note, how would I apply for rollback rights here? Like, just clean up & delete pointless pictures, and redundant text etc.
Pending ProgrammingEdit
Hey there! Just a heads up - the Bracket Tournament we've been talking about is scheduled to go live this Friday (Nov. 14). We're going to want to get the word out to our users about it, so I'm thinking we need to grab a Main Page slider spot for it - any thoughts on which one to swap out? The personality quiz will be the same type of deal, as a further heads-up, so we need to be thinking about which two to swap out. Possibly a Community message too? I won't be around Thurs/Fri, so Gcheung28 will likely be spearheading the tournament.
This sounds fun. I am preparing for a midterm which is actually being hold on Thursday so I might not be of much help until Fridayish.--The Dragon Demands (talk) 02:58, November 11, 2014 (UTC)
Hey guys! I posted the bracket tournament and switched out the Tywin slide like XD1 suggested above. Feel free to move it around as you see fit :) I also added a slider promoting the Game of Thrones Personality Quiz that also went up today. Hope you like them both! Also, quick question! We have this nice little pencil header for the quiz that we were thinking would be nice to go on the Tyrion, Jaime, Jon, Arya, Daenerys, and Baelish pages since they are the final results on the personality quiz. The idea is that, if people happen upon the article, they'll see the header and click on it to go to the quiz. Let me know if that's alright with you! I've attached the image so you can see how it looks :)

19:01, November 14, 2014 (UTC)
Telltale GamesEdit
You were checking in:
Telltale Games is going to release their tie-in game for Game of Thrones tomorrow.
http://gameofthrones.wikia.com/wiki/Game_of_Thrones:_A_Telltale_Games_Series
I made another "Small Council" discussion about it but of the three options the vote is a three-way tie at the moment and needs your attention:
http://gameofthrones.wikia.com/wiki/Forum:GoTWiki_Small_Council_meeting_4:_GoT_video_game_by_Telltale?t=20141129111708
Basically, we ignored earlier word of this as just another crappy spinoff game or something. Actually, Telltale are the guys who made the critically praised Walking Dead spinoff video game, which is very faithful to the source material (well, in tone - Walking Dead doesn't have much of a "mythos" beyond "there are zombies").
The previous video games they attempted to make as a knee-jerk reaction when the series began in 2011 were not very great - including that RPG where only Varys and Jeor Mormont's voice actors were in it, but Cersei's wasn't so their Cersei both sounds and looks nothing like Lena Headey.
The more I hear about this new project the more I'm impressed, though. Big news only really started coming out the past week or two. MANY of the main TV show cast are voicing their characters in the game, including Tyrion, Cersei, Margaery, and Ramsay, so that's pretty big.
It increasingly looks like they finally sat down and said "wow, we're four seasons into this TV show, but our previous attempts to make games have been failures. But a show this big should have its own extended franchise, it's an untapped market" -- and then focused on making a quality game.
From what we can tell, anyway. You can't just invent major continent-wide wars without contradicting the TV show. You can't make a show about the American Civil War....and then make a spinoff video game which contradicts major events in that war. What you can do is focus on a tiny local front in the war and how it affects one local family. ---- So what they did is kind of what I would do: pick one of the minor vassal Houses and develop them, as a local-level "everyman" minor family for how the war is playing out on a local level.
As I said, there's nine Great Houses and about a dozen major Houses under each of them, over 100, but most have been accounted for. Under those are the minor Hours (GRRM regrets not making separate terms for them). Minor Houses are things like House Cassel.
It's sort of a five-tiered social structure: King-->Great House-->Major House-->Minor House-->Landed Knights.
And if every Major House like the Umbers or Karstarks have a couple of minor Houses under them, that means there are a couple hundred minor vassal families which we never learn much about in the books, which focus on continent-wide events.
It even turns out that "House Forrester" actually exists in the books. Well, mentioned exactly once in a list of House Glover vassals, but not invented from scratch. Meanwhile to tie it all together they came up with the idea that one Forrester daughter was sent to be a handmaiden in King's Landing for Margaery Tyrell, so she's sort of a fly-on-the-wall for events there in the day to day intrigues (if the camera actually followed around the handmaidens you see in the background), while another Forrester son got exiled and is a sellsword in the Free Cities.
So surprisingly, the more we heard about this project, the more the reaction was cautious optimism.
But we're not sure how to handle info from it. It did sound connected enough to the TV series that we might as well report on it (it's a spinoff of the TV series at least, with all the cast, but not a direct spinoff of the books).--The Dragon Demands (talk) 20:21, December 1, 2014 (UTC)
Maker Gen / Wikia collaborationEdit
Hey there! This video just came through, it's a collaboration between Maker Gen's ClassicAlice & GoT Wiki's Greater good! I need to put it up here somewhere, but I'm not sure where the best place would be for it to live. Ideas? TDD?

@
(
profile
)•(
talk
) 20:09, December 2, 2014 (UTC)
Game of Thrones Cast ListEdit
Hello QueenBuffy,
I was wondering if you could possibly help me with something. I was recently contacted by one of the cast members of GoT for season 5 and she was wondering if she could get added to the cast list. Her name is Mary Jordan and she will be in Ep. 10 of the 5th season. Any chance we could add her to a TBA character as she is not allowed to yet speak of the character she was cast as. Your help is greatly appreciated.
She is this Mary Jordan. She scheduled to be in Season 5 Ep. 10. She is trying to get her online presence out there and is in the middle of getting her IMDb page updated as well as her Wikipedia. If we can help her get started that would be great. I have tried to message a few admins here already with no response. Thanks again for your response and help.
Mighty No. 9 (talk) 18:56, December 22, 2014 (UTC)
Appointing new Admins for Season 5Edit
Please check this out: http://gameofthrones.wikia.com/wiki/Forum:GoTWiki_Small_Council_meeting_5:_Wild_Card_Day
--The Dragon Demands (talk) 01:37, January 30, 2015 (UTC)

Please help, you can explain Adminship to him better than I can. Difficult to verbalize: http://gameofthrones.wikia.com/wiki/User_talk:Daemon_Targaryen#Appointing_new_Admins_for_Season_5
--The Dragon Demands (talk) 22:24, February 6, 2015 (UTC)
AffiliationsEdit
Hey buffy, thanks for the Reign link. IDK if something's wrong w the link tho, b/c it leads to the wiki, but goes to an empty page. Also, could you switch the image with this one. It'll show up better.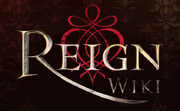 Episode 2 Mainpage ChangesEdit
Hello,
This is Knakveey from Wikia's game team. I wanted to reach out to some of the active admins with a request in regards to the main page for the upcoming Telltale: GoT episode 2 that is due out soon. This is of course a request and you can decline to have any changes made, but you might find some of the suggestions helpful for the wiki.
- Would it be possible to have the latest fannotation trailers highlighted on the mainpage slider? I know it is currently under "featured media", but it would be great to have it in the slider too.
- What are your thoughts about adding a "Telltale" link under the "Episodes" tab in the nav bar? It would allow users to access articles in regards to the game more efficiently.
- We thought it would be nice to add a right rail unit that highlights the most recent game episode/game character/crucial choice, etc. This would be a new unit on the page and it would be designed by our artists here. They would make something that is slick and will not deviate from the overall look of the wiki. This design will also be sent to you before proceeding so we can make sure it's something that you like and are happy with. Alternatively, what about using the existing "Featured Article" section to highlight the current episode?
If you prefer, I can also post this on the forum/small council and repeat what I have mentioned above.
Again, you do not need to do any of these things, but it is something we think can help improve traffic to the page and increase it's reputation for being a great database for all things Game of Thrones.
Thanks for your time,
Knakveey (talk) 22:35, February 2, 2015 (UTC)
Hi Buffy,
Thanks for getting back to me so soon.
The fannotation videos in the featured video and in one of the sliders. The 4th slider is fine, like you mentioned. Are you ok with this?
What I meant in the navbar, was to have the Telltale Game episodes listed there. Under the episodes tab, it could be Episodes>Telltale. Thoughts?
Did you give any consideration to the proposal for adding a new right rail unit as I mentioned earlier?
Thanks a lot for taking the time to consider these proposals. I know you are all busy with Telltale, and GoT season 5.
Knakveey (talk) 01:19, February 4, 2015 (UTC)
Hello again,
Cool, glad to hear you're alright with these changes. I'll try and make those changes today... Let me know if you have any concerns with them :)
Knakveey (talk) 19:15, February 4, 2015 (UTC)
Sorry to keep bothering you. I think we will just leave the videos in the featured video section towards the bottom of the page. Instead, would it be cool if I put this blog there instead?
http://gameofthrones.wikia.com/wiki/User_blog:Knakveey/Telltale_GoT:_Episode_2_Choices
There would be 4 more, as there are 4 more episodes to be released. Hopefully you're still cool with this and personally I like it better than having the fannotation videos twice on the same page.
Knakveey (talk) 22:43, February 4, 2015 (UTC)
Howdy,
It's me, AGAIN! Lol.. I wanted to ask if you would be ok with putting a blog section on the right rail under contributing as well as in the Nav bar Under "On the wiki". Thoughts on this? The reason being is that we really want to make sure the community have the opportunity to participate. We could even create a specific "event" or "news" category for blogs so that only blogs categorized that way by Admins/Staff would show up in the feed. With season 5 upcoming and more telltale episodes on the way, I think this would be cool. Let me know what you think :)
Knakveey (talk) 19:18, February 12, 2015 (UTC)
Site merge Edit
Hi, QueenBuffy!
As the good folks here know, we have an existing Game of Thrones wikia that exists solely to document content for the Telltale game. After discussing it with the lead admin over there, a tentative agreement has been reached that would result in the merging of that site into this one. I am aware that a recent vote was cast here on how to include game information, but am also aware that the existing team here has been focused almost exclusively on the television series.
Here is the proposal - please keep in mind this is not set in stone and is certainly up for debate, as consensus needs to be reached between the two sites before anything moves forward:
The team over there wants to focus exclusively on the game when the sites are merged which, of course, frees the team here to focus on the television series.
It is preferable that the admin team over there be included in the leadership here; additionally, it would probably be nice to have the lead admin from over there be a bcrat here in order to have the "game team" represented.
There should be some indication on the main page and the navigation that articles on the game exist on the wikia
There are no plans to change the look or feel of the site here, at least in general; given that the team being merged already has a look in place for their pages, it might be best to take what they've done and tweak it so it fits with the theme of this site - this will potentially be something that would have to be sandboxed and then agreed upon, unless there's no issue (of course)
That pretty much sums things up. I would be doing the heavy lifting of import/export in order to keep all revision histories intact as much as possible. Smaller changes have to be carried over manually, as well as images and templates. The lead admin over there would likely assist with the latter. I would also be involved in every step of the merger from beginning to end and would be on-hand to answer any questions or solve any issues that might arise.
The obvious benefits of this include this team being able to focus solely on what their passion was in the first place, namely the television series. Another team completely related to their passion - the game - means the best of both worlds. Obviously there would be an increase in traffic here with the redirect alone; but then Telltale is planning a Fan Studio endeavor, which would bump traffic up even more (hopefully) and result in both teams of admins able to potentially benefit from any information from the gaming company... and who knows what else related to GoT they might reveal.
Please let me know what you think at your earliest convenience!
Best regards,
Raylan13
(talk) 04:28, February 18, 2015 (UTC)
What to doEdit
Another good "what to do" would be to protect more categories. When the season begins we will get repeated vandalism on categories (usually some anon adding wrong categories on purpose)--Gonzalo84 (talk) 15:58, March 4, 2015 (UTC)
You got it! :) QueenBuffy 17:39, March 4, 2015 (UTC)
MediaWiki color scheme templateEdit
Okay, I finally got onto updating the color scheme of the nav templates, had to ask XD1 for help updating the new color scheme (instead of Blue and Grey (ugh), it's now Wood Brown and Beige - both blue links and black text will show up better against this).
The Appearances/Credits templates needed to be updated by hand because unlike the others they use a grid, but that was easy enough.
Only one that might still need updating is the House information Navbox - it uses three vertical columns so it's different from the others - managed to change the title bar to Wood Brown, but I couldn't get the background to Beige without making an ugly grid pattern, so I left it neutral.
At any rate, writing to inform that the next time we ever change the entire color scheme, the way to do it is by playing with the CSS code on this page: http://gameofthrones.wikia.com/wiki/MediaWiki:Wikia.css
If we remember this, next time we won't go a couple of weeks with the old color scheme in the templates because we don't know how to change it :) --The Dragon Demands (talk) 19:56, March 12, 2015 (UTC)
New AdminsEdit
User:Lorisa214 accepted the nomination for Administrator.
I knighted (promoted up) the other two guys who accepted already: http://gameofthrones.wikia.com/wiki/Forum:GoTWiki_Small_Council_meeting_5:_Wild_Card_Day
However, Lorisa214 is our first new female Administrator.
As a male Admin, I cannot take part in the feminine mysteries required to promote up a new female Administrator.
This being the case, as the only female Bureaucrat here, the task falls to you to induct her. --The Dragon Demands (talk) 21:18, March 13, 2015 (UTC)
Hey Buffy. I was wondering if anyone would be opposed to be changing the the Credit's box for the seasons AKA 'Season one credits' Right now it's 2 lines and takes up a lot of space. Anyone be opposed if I changed it to one? So it would look like This (but with 1 line of episodes)
Also, for the character box, would anyone be opposed if I added a gradient? Like This or like This
Colours optional, & delete the "%7C" that follow after the links to see each page.

ALSO! thanks so the adminship! :)
--~ Lorisa! (talk) 03:49, March 16, 2015 (UTC)
Make a test page for the gradient thing so we can see what it looks like.
...the credits box on ReignWiki seems to save space, yeah, try that on here.
Btw, as an Admin, what's your House allegiance Userbox? (I.e. I'm Team Targaryen, QueenBuffy is Team Lannister, etc.)
There's a list here:
http://gameofthrones.wikia.com/wiki/User%3ASer_Patrek/Userboxes
--The Dragon Demands (talk) 04:10, March 17, 2015 (UTC)